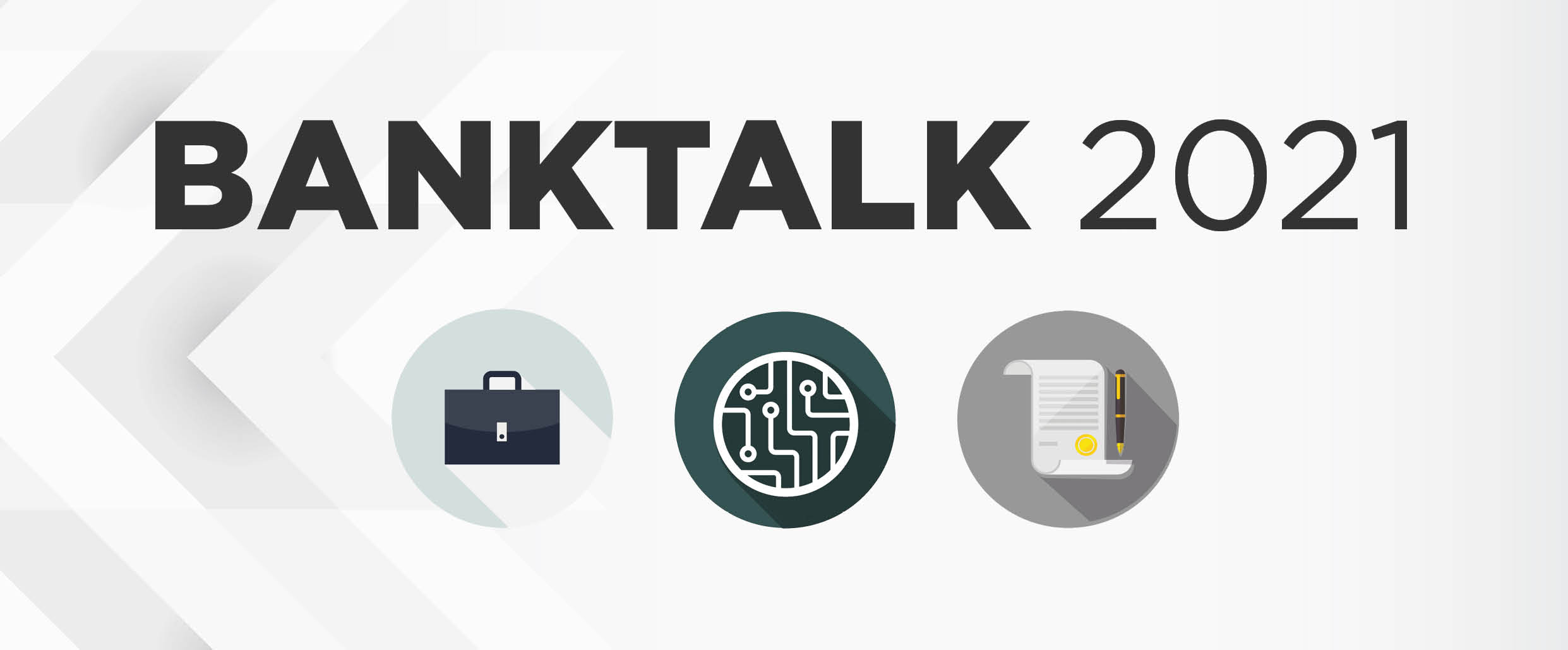 Save the dates for BankTalk 2021 Saltmarsh's 16th annual community bank event, completely virtual for all to enjoy!
This 3-day learning event is the only one of its kind, designed to cover the essential areas of strategic executive management, BSA and regulatory compliance, and information security to provide a comprehensive view of what's impacting community banks across the country.
WHO SHOULD ATTEND?
Invite the whole team! There is no cost to attend, but you must register to receive access to the sessions. We're offering a mix of hot topics for banking professionals at all levels - CEOs and executives, directors, CFOs, CIOs, BSA officers, controllers, analysts, and the list goes on!
REGISTRATION INFORMATION
Stay for the day or join individual presentations based on interest. RSVP for the sessions you'd like access to – Executive Forum, Technology Funnel, Compliance Funnel and you'll receive a GoToWebinar invite including your unique connection information for each within one business day.
There is no cost to attend, but you must register to receive access to the sessions once registration is open.
CPE credit will be available for LIVE attendance only; estimated one credit per presentation.
WEDNESDAY, AUG. 25 – EXECUTIVE FORUM
This Forum is packed with strategic content that focuses on economic trends and issues allowing insight into the challenges faced by community bank leaders, including organizational culture.
THURSDAY, AUG. 26 – TECHNOLOGY FUNNEL
Many aspects of our work environment rely on technology. This Funnel focuses on IT trends and strategies to protect your bank's data from cyber threats and other risk factors such as ransomware with the implementation of cyber insurance.
FRIDAY, AUG. 27 – COMPLIANCE FUNNEL
A strong and adaptable compliance program remains essential. This Funnel positions you to meet challenges and opportunities to maintain your bank's compliance in the current environment, focusing on topics such as fraud and business lending.
Want to know more about featured topics and speakers?
Join our email list to receive details as they are released!
REGISTER TODAY
Email us at seminars@saltmarshcpa.com.